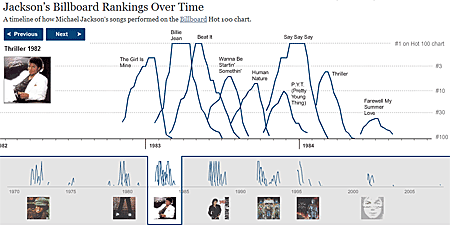 After learning that Michael Jackson had been rushed to the hospital after a possible heart attack, we scrambled to find a smart way to show the breadth of Michael Jackson's career. Billboard's archive of charts showing the Hot 100 Rankings for Michael Jackson seemed to be just the way to go.
It's fascinating both looking back at his #1 hits — Billie Jean, Beat It, Black or White, among others (tho, suprisingly, Thriller never reach #1 as a single) — and also how his career compared, on the charts at least, with other artists like The Beatles and U2.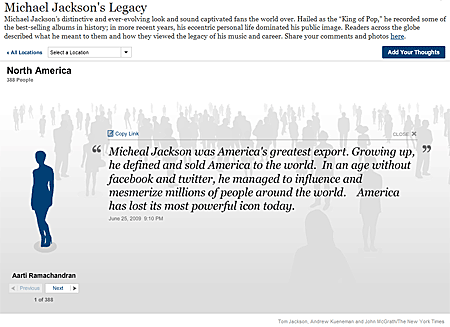 And Tom Jackson — assisted by John McGrath and Andrew Kueneman — took a project that had been in the works for a while to show reader feedback, in the form of reader comments and photos, in an entirely new way.