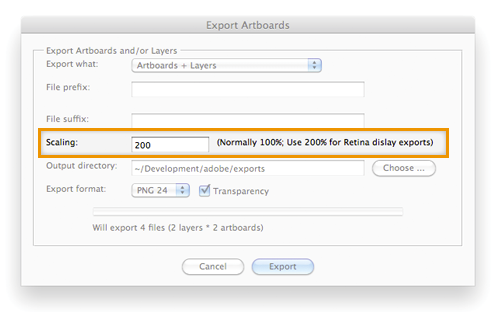 Just pushed out an update to the Adobe Illustrator MultiExporter script that lets you specify if you want to export PNGs and JPGs at a different scale factor so that you can generate versions of the images at double resolution for iPhone retina displays.
The option is set in the "Scaling" field in MultiExporter dialog box: Leave it at "100%" for  normal exports, set it to "200%" for double-resolution exports. You'll probably also want to set a prefix or suffix or the file name, too, so that you can keep the files separated from the normal resolution ones.
I don't think the update should have broken anything else, but let me know if you run into problems. (And to read more about how the script works, here's more information about it.)
The script is available here — MultiExporter.jsx — and also in my Illustrator Scripts repository on github.